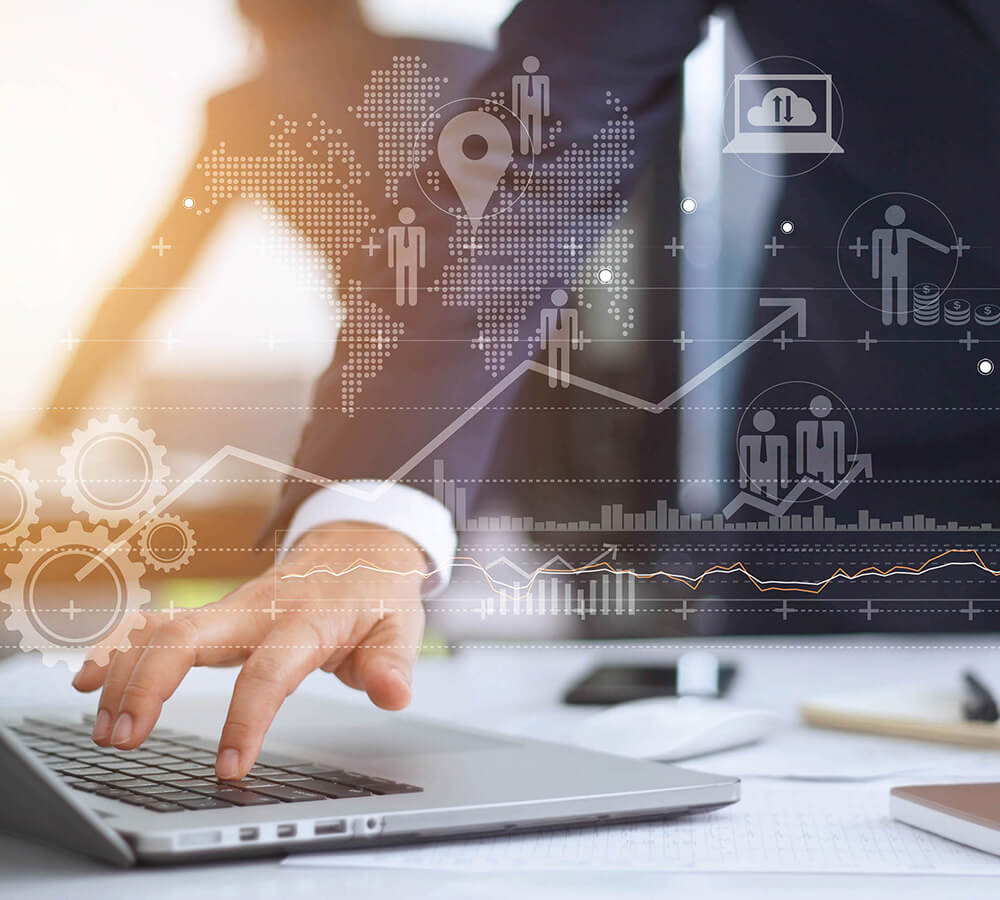 Get to know us a little before we get to know you
First and foremost, we believe the purpose of business is to create value and serve the customer, and then to earn the business owner a living. Helping organisations convey quality and incentive to their clients is our passion. A passion which has driven us to establish a creative business that seeks to solve your sales, marketing and customer relations challenges.
We are pleased that the work we do has a genuine substantial effect to individuals' lives. Some of our clients have come to us with businesses on the edge of breakdown, when they were prepared to quit. The work we do has a positive effect, and this drives us to need to support each customer.


Website Design & Development
Our website design service is iterative and interactive. We take all the information you give us about your business, the image you want to portray and any other inspiration and convert it into design concepts.

Search Engine Optimization
Helping you to get more sales we offer advanced Search Engine Optimisation Services. Our SEO services are tailored to meet your needs, increasing your ranking and visibility on various search engines such as Google.

Social Media Marketing
Whether it's increasing links on third party sites or press releases that gets your latest offer noticed or boosting your brand on social media and directory sites - our team have the knowledge to drive you to page one!

Mobile Apps
We create tailored Mobile applications. Our Mobile app development services include all key phases of building an app, starting with an in-depth analysis, through app growth and ending with support and app maintenance.

Graphics Design
Our creative graphic designers are always on a passionate pursuit of innovative design solutions for our client's needs. We also combine the most advanced graphic design technology with proven marketing strategies.

Web Maintenance
We believe you should to be able to maintain your website easily and securely, whenever you want.Whether you need to be able to update your site regularly or wish to automate your business processes we can help.
Have a customer referral for Supersonic IT Solutions?
Why are we the People's Choice?

Quality
Your project is built in best quality as the entire process is focused on it. That means that code review and QA testing is integrated thorough the whole development cycle.

Engagement
You get full-stack dedicated team assigned directly to your project, which gives you the possibility to work closely with them, without information pollution.

Flexibility
The process is as flexible as you need it to be. Our work & engagement are always adjusted to your needs, so you'll never lose the control & sense of ownership of your project.

Trusted by Users
Above all, we hold a strong privacy policy to render tech support assistance with utmost reliability. We carefully deal with your personal details.
We believe in building Successful Business stories together!
Our team understands that a website needs to meet two essential needs. Firstly, we create a design that reflects your businesses individuality and attracts visitors.
We place huge emphasis on how visitors react once they've arrived. Every web page is designed & built with converting that visitor in mind, & we work with you to do this effectively. Your requirements are unique, so we make sure we take time to understand your business: your brand, your products and how and why your customers behave the way they do. This may sound obvious but it's a key point that's all too often overlooked when designing a website. To design an effective website, we need to understand your business and your customers. Our strategy is driven by your objectives but focuses on the most important people of all - your customers.
What Clients Say

---
I wanted to say a big Thank You for all the hard work you and your team has put in for the design and development of our Academy Portal. The overall experience during Portal development has been highly positive. Rajat, you took the lead to understand our requirements clearly and gave us valuable suggestions (even on some things that we had not thought of!). Riya and Shivani supported us throughout our journey unconditionally! Supersonic Team's customer focus and professional approach are remarkable. It was indeed a pleasure having our website project delivered by you! We recently completed a successful run of our Bootcamp using the Academy Portal. I am delighted to share that the automation built-in within the Portal reduced manual efforts significantly. It saved our time and effort by 80% to 85%. Keep it up, Team Supersonic!
We worked with Rajat and Supersonic IT to develop a modern React-based SaaS application in the HealthCare sector. The team was great and easy to work with and the pricing was super-competitive. What I liked best about Supersonic was access to the development team to deal with any issues in a timely manner. Their team has continued to support me with my customer presentations well after project completion. Would be happy to go back to them for my next project.
If anyone is looking for a Web Developer, Digital or Content Marketing professional I highly recommend Rajat Aneja from Supersonic IT Digital. Rajat and his team are nothing short of web superstars!! No job is too small and nothing is ever too much trouble for them. They have come to my rescue multiple times now, always going above and beyond. So happy that I've found a Web Developer that I can stick with. Thanks Rajat!! ????
I am so happy with Rajat Aneja and the team at Supersonic IT Solutions Pty. Ltd. I recently had a few problems with my website and Rajat jumped to my rescue. He was upfront, giving an exact quote and offering to complete the job then and there. Throughout the job he sent me updates, was extremely helpful and friendly. The whole job was very affordable and of exceptional quality. Will definitely be using their services from now on. Can't recommend them enough!!
We've built a great relationship with Supersonic IT and honestly their dedication towards the SEO and our website is very impressive. I appreciate the creative approach and attention to detail. They make it all very simple for me.
I am writing this to recommend Rajat in the highest possible terms to anyone who may be seeking a truly outstanding web designer. Not only was his work exceptional, but his price was very competitive and he did everything according with our specifications, to the highest degree. Nothing we put across to him (and we're fussy customers!) was too hard or too challenging, so I really want to thank him and also recommend him to anyone who may be looking for an existing or a future project.
Supersonic IT Solutions delivered a comprehensive customised web-based and mobile app solution that provided a seamless platform for our business needs. We are highly impressed with the responsiveness and work ethics for our web/mobile application which were really critical for our business.
September 15, 2022
Content is of the essence for any business. Whether it is informational, marketing or technical, content marketing ensures SEO and keyword optimization for better ranking.
September 8, 2022
Your website is the face of your business. So, if your website design is good, sophisticated, psychologically any customer would trust you.
May 13, 2021
Consumer behaviour is an elaborate and extensive field that depends on a lot of factors including personal and surrounding bias.
Looking for Creative Digital Solutions to improve your business?