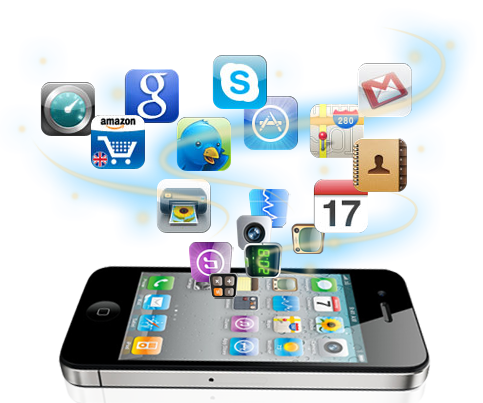 iOS App Development
We plan and create versatile applications for iPhone and iPad.
We've constructed many applications for organizations to help them be progressively proficient, through iOS applications for their clients that helps them connect with their objective markets more successfully.
Regardless of what stage you're at with your iOS advancement you can be certain that our group here at Supersonic IT Solutions will have the option to enable you to convey something truely exceptional and profoundly successful.
Android App Development
We structure and create mobile applications for all Android gadgets, regardless of whether it be the most recent Huawei cell phone or a multiyear old Samsung tablet.
We utilize the most recent open source advancements and strategies to manufacture most astonishing Android applications for associations all things considered, everywhere throughout the world. We test on genuine Samsung, Huawei, Google, OnePlus gadgets to guarantee that your clients get the absolute best Android experience.
Android gadgets are constantly well known 'work telephones' because of equipment expenses contrasted and contenders. We recommend many of our clients utilise them to make the most of their resources when looking at business application solutions.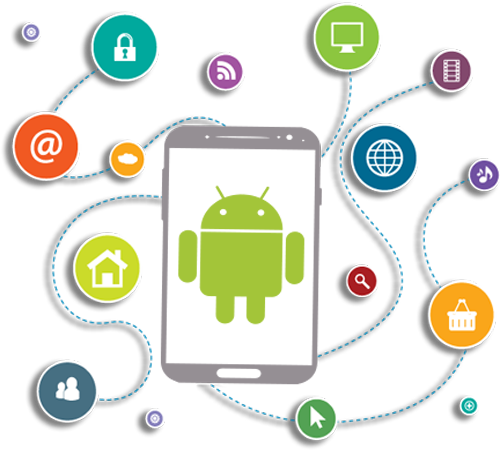 Why Us?
We structure and create bespoke versatile applications from our Melbourne office. From interior staff applications to marketed shopper applications, we have what it takes and experience to convey amazing and connecting mobile applications.

Problem Solvers
For people at Supersonic IT Solutions, every problem is a new challenge to be conquered.

Time-Bound Professionals
We work with clockwork precision which enables us to deliver work on time.

Value Givers
We help our clients gain maximum value with the right choice of technology.

Innovators
Old ways do not work, new ones must be invented or innovated.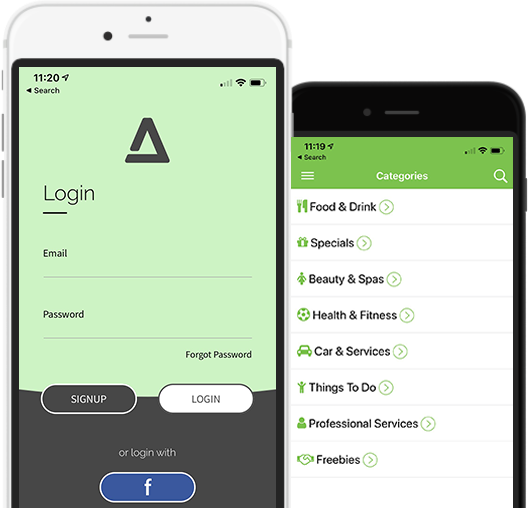 All You Need Is Here
---
We are a team of digital natives, specifically focused on developing cutting edge, disruptive apps for start-ups or mobile/digital transformation solutions for national and global enterprises. Our developers are platform focused experts in iOS and Android. We've delivered digital solutions for clients across a broad range of business areas including; Social, Commercial, Community, Voluntary, Public & Private sector.
It's our experience across all these industries that has enabled us to harness the best ideas, concepts, practices and technology, attributing to multiple award-winning mobile applications and bespoke cloud based business systems. Every app we create is designed and developed to suit each individual client. We offer consultancy and guidance throughout the entire process from the initial idea through to launch.
Our Process
Supersonic IT Solutions' team will explore your requirement through all phases of mobile application with least involvement required from your side.
Idea & Prototype

When you have an idea, we'll help you assess its potential and the technical difficulties that we'll have to unravel along the application improvement process.We break down the necessities of the venture to prescribe the best way to deal with meet both business and client objectives. We don't just take briefs; we challenge any pre-characterized usefulness or choices and talk about options using our profound versatile information.

Design & Development

We draw on our broad experience, to enable customers to plan a top-class client experience. Our imaginative plans will guarantee that the UX of your application has your end client at the cutting edge of each choice.

Following agile methodology, we can do constant releases to give you full visibility of the task as it advances. Our collaborative approach will offer you the chance to feedback at the end of each sprint.Working inside test driven situations implies we can guarantee well performing and stable forms all through development.

Testing & Delivery

Supersonic IT Solutions performs QA and endless testing of every release. Distinguishing errors in early phases enables us to spare time during later phases.

Whether the app is being released as a beta or to an internal or global audience we support you through each phase of the release cycle, gathering feedback and aligning with third party marketing goals. Once you are satisfied and convinced with the app and all its features, we deliver it you.

Support & Maintenance

When an application is propelled, we monitor it closely with our in-assembled examination to keep up and improve the item as we travel through the future stages.

We pride ourselves on proactively breaking down the information, which enables us to prescribe additional functionality or changes, installing the application inside the targeted group of spectators, and increasing valuable first-hand feedback.
Creating applications
that are right FOR YOU.
Our procedure starts with a point by point investigation of your business and specialized objectives, innovation necessities and budgets. We utilize the unified process and iterate quickly through structure, model and application advancement.
We intently associate with you during all stages including development, testing and deployment phase and ensure you're happy with your mobile application before it's distributed and closed.
Our contribution doesn't end there. Upon fruition, our group will strengthen the application on an on-going premise to guarantee its prosperity.
I wanted to say a big Thank You for all the hard work you and your team has put in for the design and development of our Academy Portal. The overall experience during Portal development has been highly positive. Rajat, you took the lead to understand our requirements clearly and gave us valuable suggestions (even on some things that we had not thought of!). Riya and Shivani supported us throughout our journey unconditionally! Supersonic Team's customer focus and professional approach are remarkable. It was indeed a pleasure having our website project delivered by you! We recently completed a successful run of our Bootcamp using the Academy Portal. I am delighted to share that the automation built-in within the Portal reduced manual efforts significantly. It saved our time and effort by 80% to 85%. Keep it up, Team Supersonic!
We worked with Rajat and Supersonic IT to develop a modern React-based SaaS application in the HealthCare sector. The team was great and easy to work with and the pricing was super-competitive. What I liked best about Supersonic was access to the development team to deal with any issues in a timely manner. Their team has continued to support me with my customer presentations well after project completion. Would be happy to go back to them for my next project.
If anyone is looking for a Web Developer, Digital or Content Marketing professional I highly recommend Rajat Aneja from Supersonic IT Digital. Rajat and his team are nothing short of web superstars!! No job is too small and nothing is ever too much trouble for them. They have come to my rescue multiple times now, always going above and beyond. So happy that I've found a Web Developer that I can stick with. Thanks Rajat!! ????
I am so happy with Rajat Aneja and the team at Supersonic IT Solutions Pty. Ltd. I recently had a few problems with my website and Rajat jumped to my rescue. He was upfront, giving an exact quote and offering to complete the job then and there. Throughout the job he sent me updates, was extremely helpful and friendly. The whole job was very affordable and of exceptional quality. Will definitely be using their services from now on. Can't recommend them enough!!
We've built a great relationship with Supersonic IT and honestly their dedication towards the SEO and our website is very impressive. I appreciate the creative approach and attention to detail. They make it all very simple for me.
I am writing this to recommend Rajat in the highest possible terms to anyone who may be seeking a truly outstanding web designer. Not only was his work exceptional, but his price was very competitive and he did everything according with our specifications, to the highest degree. Nothing we put across to him (and we're fussy customers!) was too hard or too challenging, so I really want to thank him and also recommend him to anyone who may be looking for an existing or a future project.
Supersonic IT Solutions delivered a comprehensive customised web-based and mobile app solution that provided a seamless platform for our business needs. We are highly impressed with the responsiveness and work ethics for our web/mobile application which were really critical for our business.