SupersonicIT is widely acknowledged as one of the top mobile application development companies. Our objective is to provide superior service to each customer. With over a decade of expertise, we can transform a client's concept into a genuine, functioning mobile application for Windows, Android, or iOS. We're one of the leading mobile app development companies because we provide simple but effective mobile solutions for creating apps that exceed consumers' expectations. After you have partnered with our Mobile APP Development service provider, your team will evaluate your concept and devise the most effective tactics to make your vision a reality.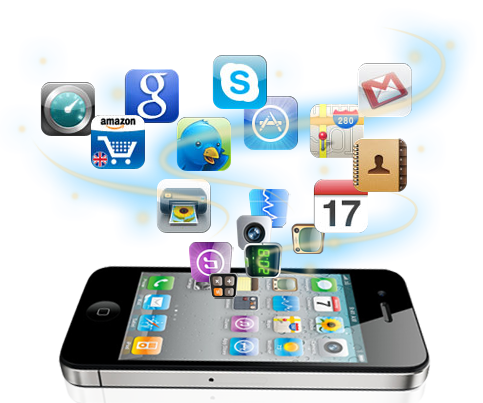 iOS
SupersonicIT a well-known firm, provides the service of IOS app development. Numerous honours are awarded to our creative and specialised IOS APP Development services. Several of the iPhone applications we've created are renowned for their dependability and capability to propel inventive company solutions to new heights. Our app development team specialises in creating iOS business applications.
Our company has considerable expertise designing top-tier, high-performance mobile apps and has received many industry accolades for their efforts. Our team's objective is to assist businesses improve their customer communication by using the mobility, speed, and security of iPads in novel ways. We have created a plethora of iOS apps for businesses, allowing them to better connect with their target markets and serve their customers. No matter where you are in the iOS development process, you can rest assured that the experts at Supersonic IT Solutions can get you to the finish line.
Android
Android is the most important platform owing to the quantity of devices that run its operating system. There is a significant need for Android APP Development services on a global scale. Businesses want increased visibility on this platform for quicker customer contact and relationship. Therefore, if you need a dependable Android APP Development Company, is your best option. As the foremost Android app development firm, we provide all-inclusive APP Development services.
We develop the most cutting-edge Android apps for organisations around the world by carefully considering all relevant factors and employing cutting-edge open-source technologies and methods. We use official Samsung, Huawei, Google, and OnePlus devices in our testing to guarantee the highest quality for your customers. Android phones are sometimes called "work phones" because of the need to use them for business and the high cost of competing handsets. Many of our customers have asked us for advice on how they might maximise their investments in business application solutions.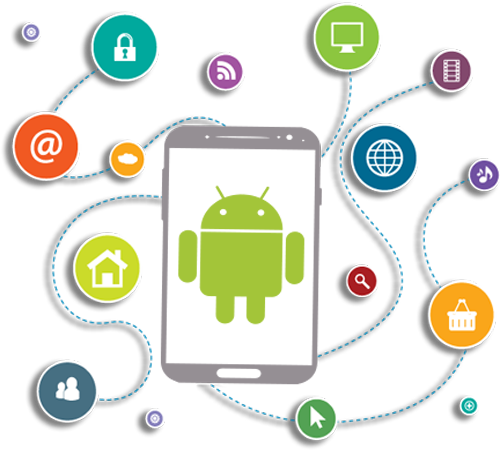 Why choose us?
Bringing your ideas and products live!
We are a team of natural Internet users that are keen on developing game-changing apps for start-ups or mobile/digital transformation strategies for multinational corporations. Our team of developers has extensive experience with both iOS and Android.

Problem Solvers
We have a group of creative problem-solvers on hand that can meet all your needs and address any challenges you may have.

Time-Bound Professionals
We work with clockwork precision which enables us to deliver work on time.

Value Givers
We help our clients gain maximum value with the right choice of technology.

Innovators
Old ways do not work, new ones must be invented or innovated.
Our Approach
Leverage technology's power
We have established the skills to provide a comprehensive variety of mobile app development services because we recognise the significance of paying close attention to each and every aspect of the development process. We may handle the design, coding, administration, or integration of your product, or we can construct a faultless application from the ground up. Whether you're a little company or a major multinational, we can adapt to your requirements and create a digital product that exceeds your expectations.
Among the mobile application development services, we provide are the following:
QA Advisory & Consulting
Preparing a Go-To-Market Strategy
Providing Behavior Analytics
Native Mobile App Development
Cross-Platform Mobile App Development
Product Discovery & Product Research
UX Design, UI Design & Branding
Maintenance & Support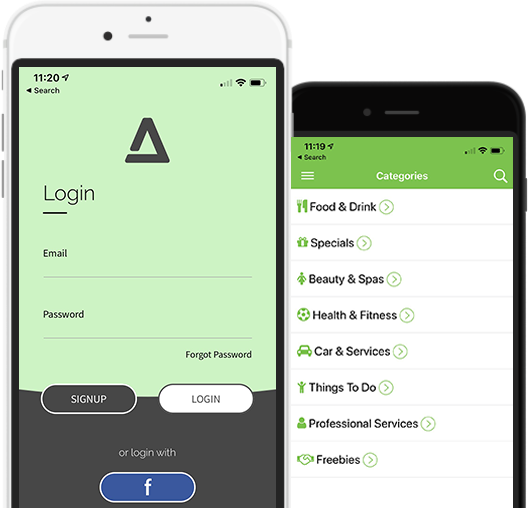 All You Need Is Here
---
We are a group of digital natives whose primary objective is to create creative, game-changing apps for new enterprises and mobile/digital transformation solutions for multinational organisations. Our team includes iOS and Android platform experts. Customers from the governmental and private sectors, as well as the social, commercial, communal, and volunteer sectors, have used our digital services.
We understand the significance of honesty, transparency, and efficiency in business. In addition to having a unique concentration on employing the top employees possible, we have also built a delivery management technique that acts as your eyes and ears inside our firm. In a timely, transparent, and efficient way, we provide our services in agile software development and the necessary skillsets to teams. We are aware of what is essential to meet project requirements.
Our Process
Helping for the creation of bespoke mobile applications. To address the needs of the enormous and rapidly growing mobile market, SupersonicIT's team of mobile app developers offers a comprehensive suite of mobile applications that are fully compatible with all required platforms.
Analysing

When you put in the time and effort to plan, you know you're getting off to a fantastic start. There are many questions that we address currently, including:

Who will be the key audience of this application?
How will the software be used after it is completed?
What kind of information must be provided in the programme?
What information should be generated by this programme?

Following the answer to these essential questions, a comprehensive plan is created for software developers to follow. The data's authenticity and the possibility of its inclusion are then evaluated.

Designing and Prototype

This phase of software development follows the previous phase. In this step, the software's draught design is built utilising the stage 1 requirement criteria. System designs are used to specify the necessary hardware and software components. It also helps with the overall system specification of software architecture. The software development paradigm shifts to the next level when the needs of the system are identified. The testers build test strategies at this step by identifying the objects to test and the ways to investigate them.

Coding

After obtaining the software's design documentation, the ensuing effort is split fairly across several different sections and subsystems. The actual coding procedure now begins. The major goal at this stage is for developers to produce bug-free code. This procedure takes the most time out of the full regimen.

Testing

This is a crucial step. If problems arise during testing or errors are discovered in the codes, the coding process may need to be redone, and this cycle will continue until the project is complete. Integration, unit, system, acceptability, and any other sorts of functional testing are all finished at this point.

Maintenance

At this final stage the software is released. Businesses may now use their own software since the product is now consumer ready. We provide continuous maintenance or support to assure the product's continued functionality.
Creating applications
that are right FOR YOU.
Are you looking for a mobile app development company to help you expand your business, stand out from the competition? Our years of experience and talented staff, we have risen to the top of the mobile app development industry, and we are proud to provide our clients bespoke, state-of-the-art, and error-free mobile solutions.
From the very beginning to the very end, you will have access to professional mobile app developers from an application development company. We take the time to learn about your company and your goals before making recommendations on how to best proceed with app development.
Our knowledge in so many disciplines has enabled us to create innovative mobile applications and cloud-based business solutions that have received multiple honours. We personalise each app we develop to the exact requirements of our clients. From ideation through implementation, we provide guidance and help at every level.
I wanted to say a big Thank You for all the hard work you and your team has put in for the design and development of our Academy Portal. The overall experience during Portal development has been highly positive. Rajat, you took the lead to understand our requirements clearly and gave us valuable suggestions (even on some things that we had not thought of!). Riya and Shivani supported us throughout our journey unconditionally! Supersonic Team's customer focus and professional approach are remarkable. It was indeed a pleasure having our website project delivered by you! We recently completed a successful run of our Bootcamp using the Academy Portal. I am delighted to share that the automation built-in within the Portal reduced manual efforts significantly. It saved our time and effort by 80% to 85%. Keep it up, Team Supersonic!
We worked with Rajat and Supersonic IT to develop a modern React-based SaaS application in the HealthCare sector. The team was great and easy to work with and the pricing was super-competitive. What I liked best about Supersonic was access to the development team to deal with any issues in a timely manner. Their team has continued to support me with my customer presentations well after project completion. Would be happy to go back to them for my next project.
If anyone is looking for a Web Developer, Digital or Content Marketing professional I highly recommend Rajat Aneja from Supersonic IT Digital. Rajat and his team are nothing short of web superstars!! No job is too small and nothing is ever too much trouble for them. They have come to my rescue multiple times now, always going above and beyond. So happy that I've found a Web Developer that I can stick with. Thanks Rajat!! ????
I am so happy with Rajat Aneja and the team at Supersonic IT Solutions Pty. Ltd. I recently had a few problems with my website and Rajat jumped to my rescue. He was upfront, giving an exact quote and offering to complete the job then and there. Throughout the job he sent me updates, was extremely helpful and friendly. The whole job was very affordable and of exceptional quality. Will definitely be using their services from now on. Can't recommend them enough!!
We've built a great relationship with Supersonic IT and honestly their dedication towards the SEO and our website is very impressive. I appreciate the creative approach and attention to detail. They make it all very simple for me.
I am writing this to recommend Rajat in the highest possible terms to anyone who may be seeking a truly outstanding web designer. Not only was his work exceptional, but his price was very competitive and he did everything according with our specifications, to the highest degree. Nothing we put across to him (and we're fussy customers!) was too hard or too challenging, so I really want to thank him and also recommend him to anyone who may be looking for an existing or a future project.
Supersonic IT Solutions delivered a comprehensive customised web-based and mobile app solution that provided a seamless platform for our business needs. We are highly impressed with the responsiveness and work ethics for our web/mobile application which were really critical for our business.